Bow-Wow Grooming is a family owned business based in Cardiff and run by mobile groomer Nicola Watkins.
I have many years experience in handling animals having owned dogs for over 20 years and also previously worked as a Veterinary Nurse.
I have used grooming salons in the past for my Boxers and Great Danes but found many did not have the facilities for holding the larger breeds. I wanted to offer all dogs a more pleasant and calm environment to be groomed in, and also ensure they had one to one attention at all times....no waiting in cages or distractions from other dogs.........and wanted to return to my love of working with animals........... so Bow-Wow Grooming was born!
My professionally converted van was designed to ensure that all breeds,large or small, would have a comfortable, pleasant experience whilst in my care.
If you are looking for a caring, friendly service to pamper your pooch,at your home or place of work, then look no further!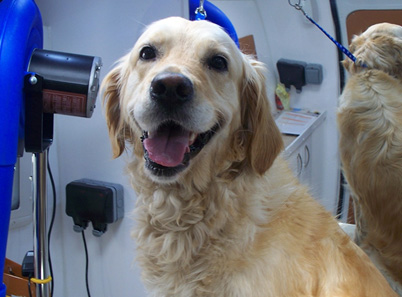 I have been trained in an award winning salon and I am fully insured.
Please call for an
appointment on:
07824 428 665